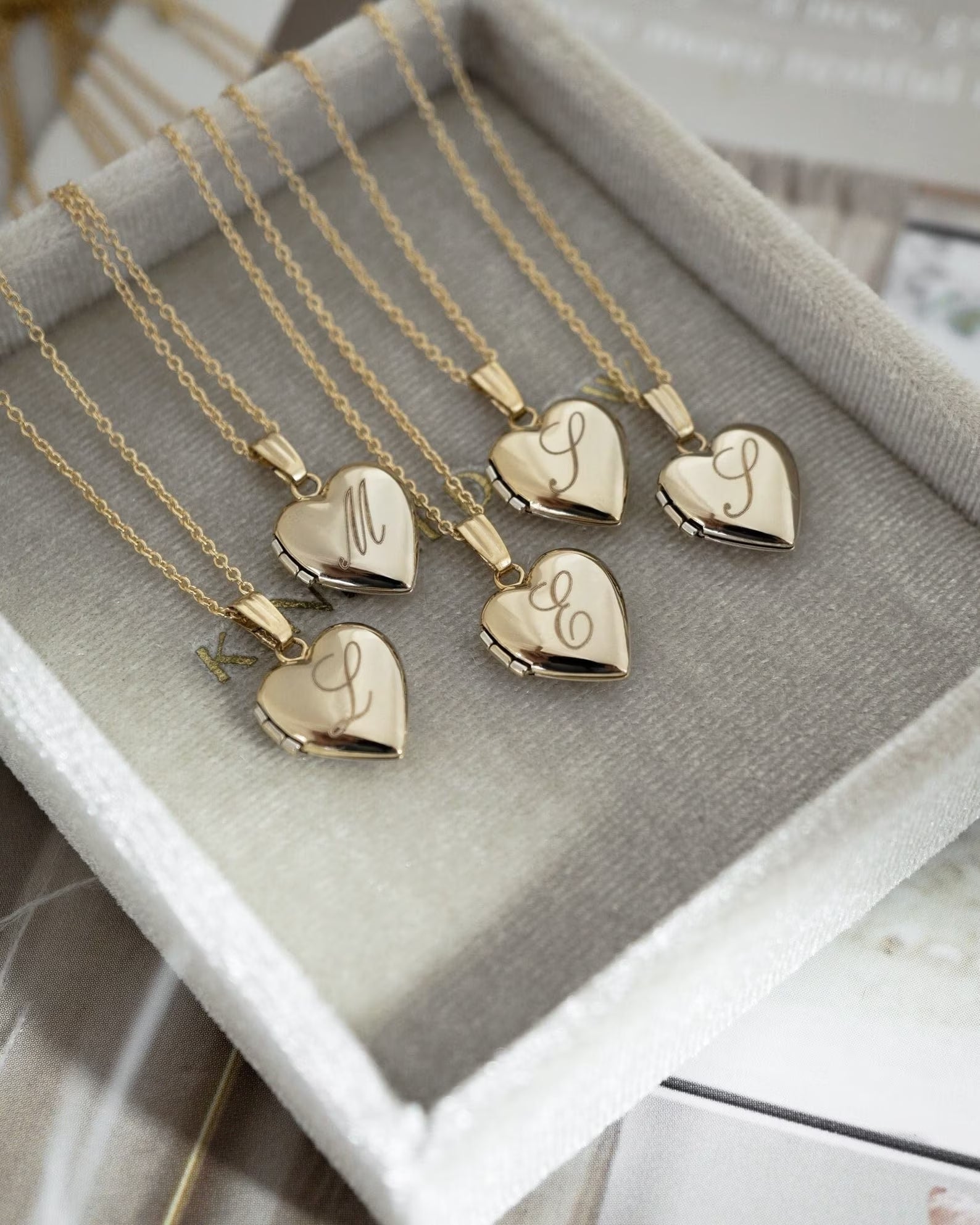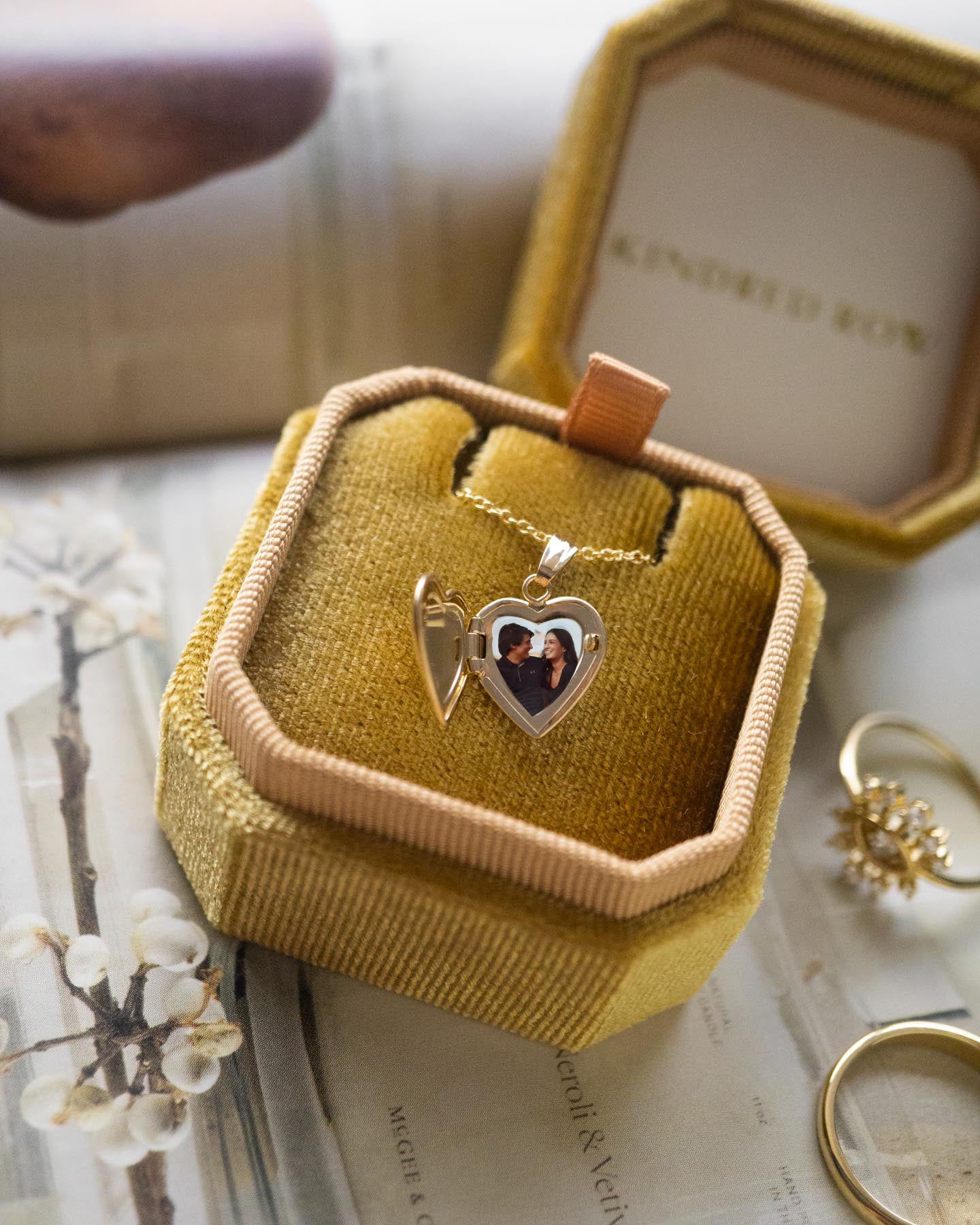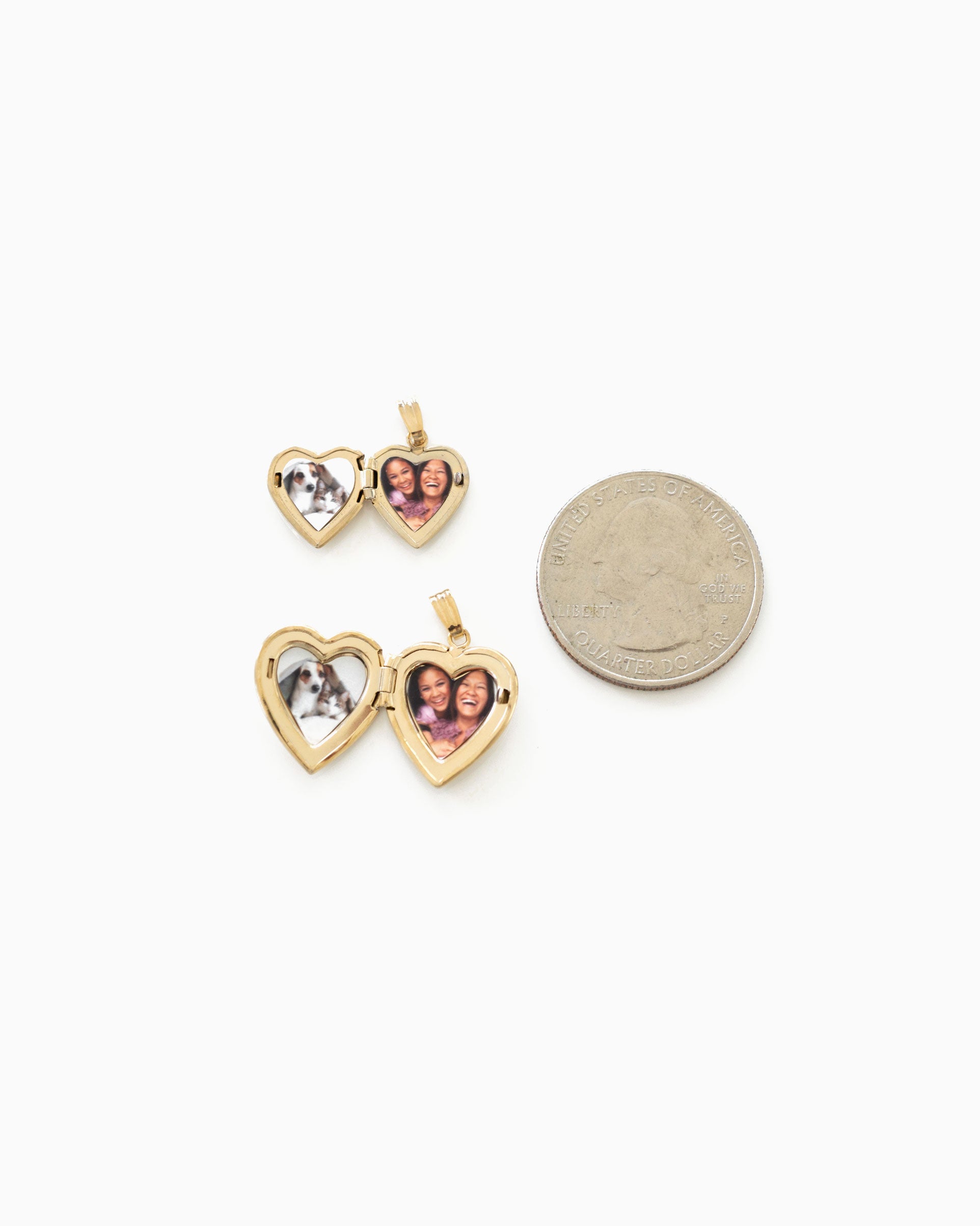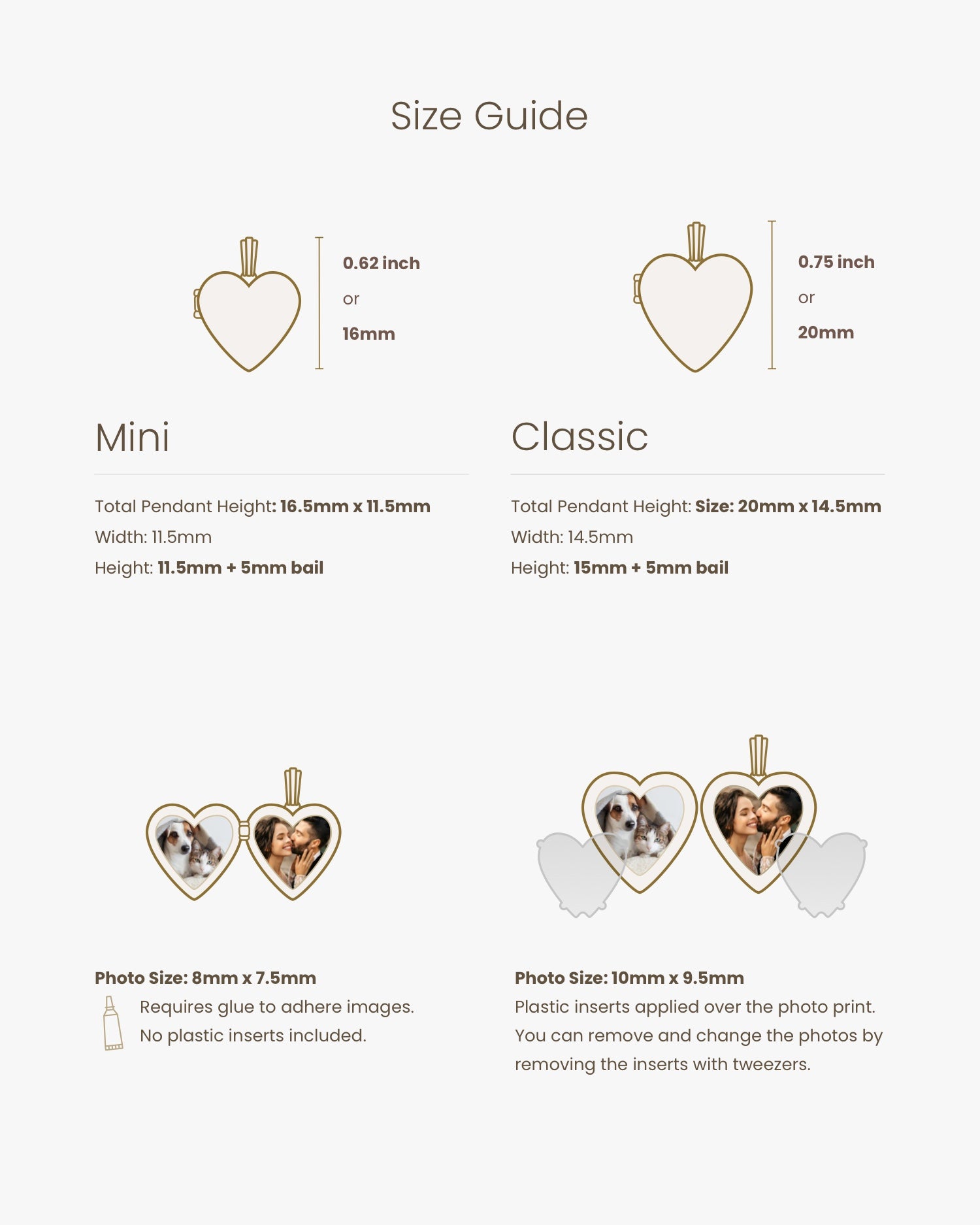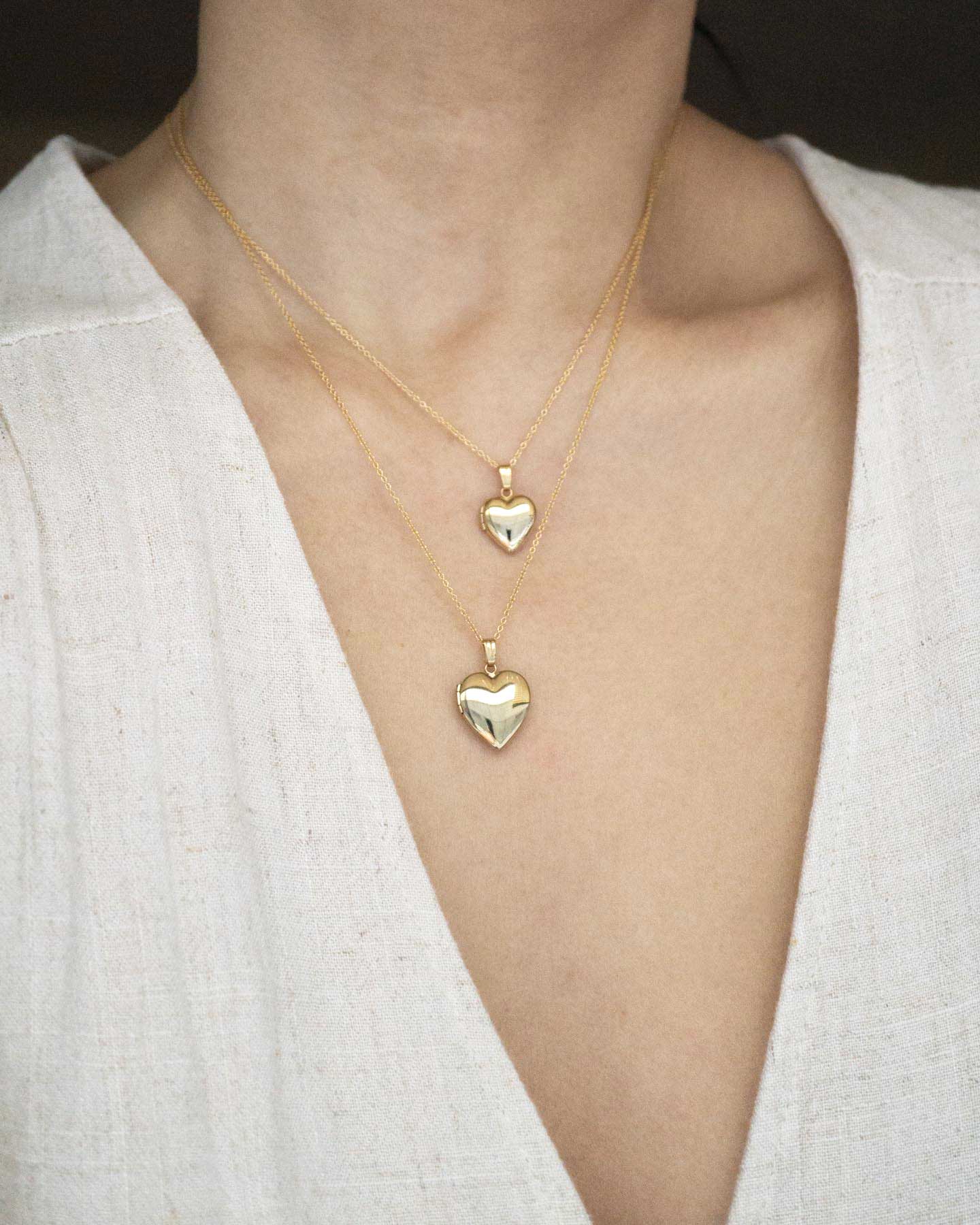 Ships within 3-7 business days
Description
Heart shaped lockets as a symbol of love and devotion. Fill this locket with photos or meaningful texts to wear close to your heart.
- Chain Style: 1mm cable smooth chain (material of the chain matches the locket)
Material
Made in USA. Material stamped on the back of the locket.

Gold Filled (14K)
Gold filled jewelry consists of 2-3 layers of solid gold over brass base metal. Gold filled jewelry is a better alternative to gold plated jewelry. It won't tarnish and it's much more durable than gold plated jewelry.

Sterling Silver (925)
Sterling silver is 92.5% silver and 7.5% alloy. This 7.5% is usually made of copper or zinc. It will tarnish over time.

14K Solid Gold
Solid Gold Jewelry is a piece of jewelry made entirely of gold -- inside and out. It's the most expensive and durable among the other types of fine gold jewelry.


FAQ
Are the locket photos waterproof?
The photos are water-resistant - meaning that if a print is exposed to water, it should not be damaged, as long as it is carefully dried in a timely manner.
Too much water exposure can cause the photos to fade and peel.
Can I replace photos in the future?
Mini - the photos are glued in with no plastic protectors. You can peel the photos off (like a sticker) and glue another photo over it.
Classic - the photos come with 2 plastic protectors (one on each side). The photos are inserted and the protectors go over the photos for better protection.
You can order photo prints separately and add or update your locket.
How long does it take to ship my locket?
It takes between 3-7 business days to customize your locket.
We offer expedited shipping at checkout for faster delivery option.